Hydraulic Filtration System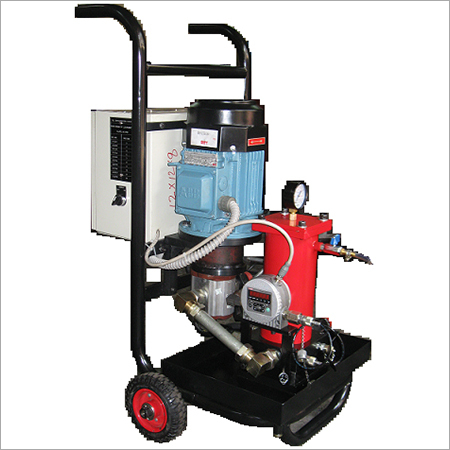 Hydraulic Filtration System
Product Description
The Hydraulic Filtration System is a mechanical separation procedure with the aim of separating a suspension into the components solid matter (contamination) and fluids. When filtration concept is defined, system and machine-specific operating conditions must be taken into consideration. The hydraulic filter is a component used by hydraulic systems to continuously remove contaminants in the hydraulic oil. When a new and recently cleaned filter element is fitted in the housing, the tell-tale indicator will indicate that it is clean. Hydraulic Filtration is very efficient.
Oil Filtration Trolley.
Capacity: 10 / 20 LPM, 2HP, 415V AC
Micron Rating: 3, 5, 10, 20 (Absolute), 40 (Nominal)
Particle Counter Optional.